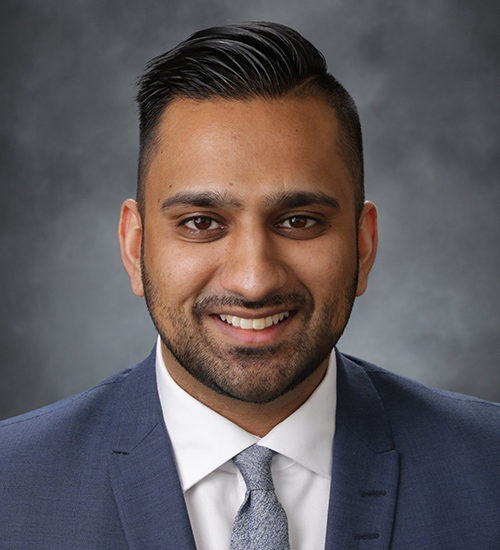 Dr. Navi Bharj - General Dentist
Dr. Navi Bharj was born and raised in Winnipeg, Manitoba. He attended the University of Manitoba to pursue a Bachelor of Science Degree in Microbiology. After graduating with distinction, Dr. Navi's desire to enter the health field brought him to Edmonton, where he completed the Doctor of Dental Surgery program at the University of Alberta.
During his university studies, Dr. Navi was able to volunteer for many community and school initiatives. In his undergraduate studies at the University of Manitoba, Dr. Navi acted as an academic mentor and tutor for Aboriginal students who pursued careers in health science programs such as Medicine, Dentistry, and Pharmacy.
During his dental school studies, Dr. Navi co-founded the Oral Health, Total Health Alberta Chapter (https://www.ohth.ca/chapterss/alberta-ohth/) which creates awareness of the personal and professional barriers to providing proper dental and oral health care for individuals with disabilities. Oral Health, Total Health (OHTH) is a non–profit organization with a mission to advocate, educate, and improve access to oral health care for individuals with disabilities.
Additionally, Dr. Navi had the opportunity to travel to Peru and provide dental care to those in need. When not catching up with the Toronto Raptors or watching every movie on Netflix, Dr. Navi created and produced a series of podcasts in conjunction with the Canadian Dental Association that focused on stories, lives, and issues dentistry students face across Canada!
Upon graduation, he was awarded the BDC Dental Centennial Leadership award given to the student who most embodies leadership and contribution to the student body in the school of Dentistry. Additionally, in this third year in the program, Dr. Navi was awarded the International College of Dentists Scholarship given to a third year DDS student in recognition of scholastic attainment and general character.
Previously, Dr. Navi practiced full-time in Fort McMurray, AB and routinely travelled to Fort Chipewyan, AB to provide dental care for the First Nations and Northern Alberta residents. Currently, he acts as the President of the University of Alberta Dental Alumni Association.
Dr. Navi is excited to be part of the Dentists @ Northgate family practice in Edmonton. He is eager to get to know his patients and make them feel comfortable while providing the best dental care possible.