The team here at our local dental clinic knows that many patients find it difficult to juggle family, work responsibilities, and personal commitments on a daily basis. There just are enough hours in a single day to get everything done sometimes – and that's okay! You're busy and have a lot of demands on your time, but that shouldn't interfere with your ability to acquire the health care you need.
With that said, we're very happy to invite patients to book a visit with our dentist open on weekends near you. There's no need to rush around and feel more stressed out trying to squeeze all your errands and appointments into a single weekday; our weekend dentist is here for you! After all, your availability shouldn't be a determining factor in your ability to receive oral health treatment. So, if you're eager to get started, please reach out to our dentist with Saturday hours or, if it's more convenient, our dentist open on Sunday is also available.
But what is weekend dentistry? What services can patients receive?
Simply put, weekend dentistry is exactly the same as the dentistry that's conducted from Monday to Friday, and patients who visited our dental clinic open on Saturday are able to receive the same treatments.
Regarding processes and procedures more specifically, we provide the following:
preventative dentistry such as fluoride treatment, dental exams, teeth cleanings, and x-rays;
dentistry like dentures, dental implants, crowns, and bridges;
cosmetic dentistry such as teeth whitening and veneers;
emergency dentistry;
sedation dentistry; and
orthodontics, including metal braces and invisalign.
If you need immediate treatment, there's no need to call ahead; come to our dental clinic open on Saturday as soon as can, and our dentist will tend to you promptly. They'll examine your mouth and take some x-rays to understand the degree of damage. You may need to attend a subsequent checkup so they can see how well your mouth is healing.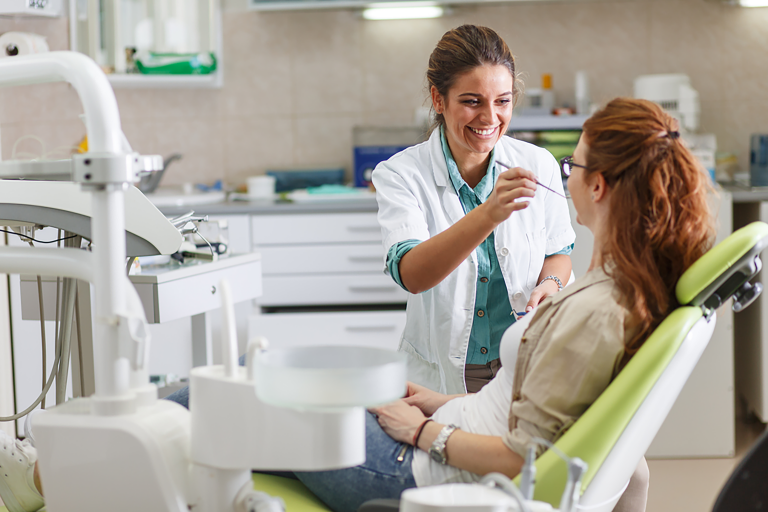 Come See Our Weekend Dentist Near You
Are you ready to take that first step towards obtaining a smile you're proud to show off to friends and family? There's no need to wait any longer! Contact our dentist open on Saturday to get started! Our team looks forward to welcoming returning and brand-new patients alike.
We can't wait to work with you!