When you look in the mirror, are you unhappy with what you see, especially regarding your teeth? These days, everyone wants to show off a beautiful smile just like their favorite celebrities and doing so has never been simpler.
One great way to do this is by receiving treatment for Invisalign. This orthodontic method is not only efficient but reliable. By the time your journey is finished, you'll have an amazing new smile that you'll be proud to have.
Contact our local dental practice for more information.
Orthodontistry is a specialized field of dentistry that exclusively focuses on straightening misaligned teeth and correcting issues with your jaw that impact how you eat and speak. Receiving braces is the most common way to do this.
In the past, traditional braces made of metal were the most frequently used device to fix your teeth. Nowadays, modern dental advancements have provided us with several alternative strategies including ceramic braces, lingual braces, and clear aligners.
As the name illustrates, clear aligner therapy involves adjusting your teeth using clear trays. These are customized to fit your oral dimensions precisely. Your trays exert a constant yet gentle force on your teeth, stimulating bone movement and regeneration. As a result, your teeth will shift into a much healthier position over time.
Many advantages come with receiving Invisalign from a dentist in Edmonton, including, but not limited to: 
Comfort. High-quality dental plastic is used to make your trays. You won't have to worry about it irritating your gums and cheek tissues. 
Removable. Your trays are designed to be taken out when you're eating or brushing and flossing. 
You don't have to change your eating habits.
It's easy to maintain good oral hygiene – you don't have to deal with brushing over and around any metal. 
Convenience. You'll only need to come back and receive new trays from your dentist about every four to six weeks. 
Effectiveness. In short, Invisalign works. 
It'll help improve your self-confidence. Gone are the days of feeling self-conscious about having a "brace face", not to mention that once your treatment is over, your smile will rival that of all your favorite celebrities. 
To learn more about this, it's best to reach out to a dentist near you. They'll address all your questions and concerns and walk you through each stage of the process.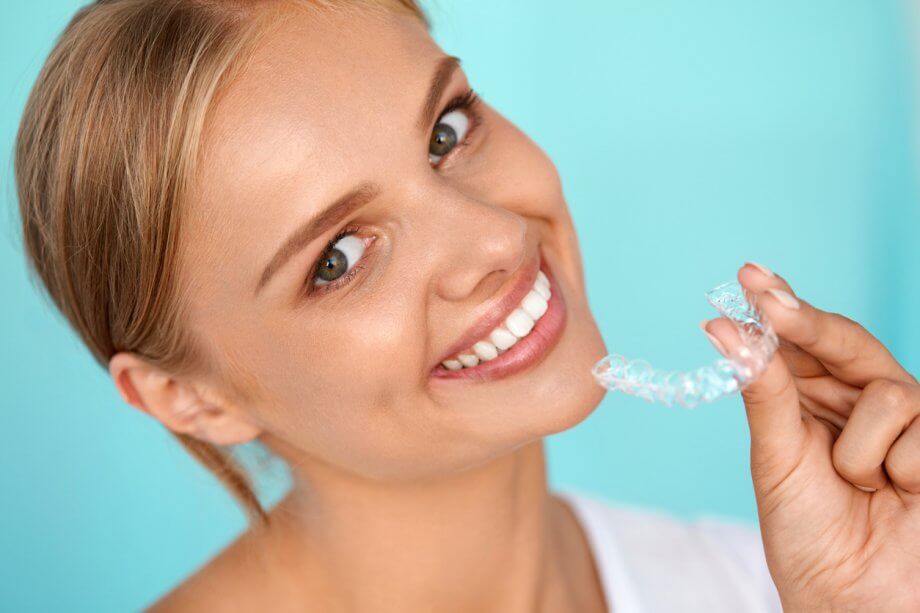 To kick start your treatment, you first need to consult with your dentist. They'll conduct an in-depth evaluation of your mouth and take a series of x-rays too. Both these steps help your dentist understand the current state of your oral health as well as determine the degree of care that you need.
Next, they'll take molds of your top and bottom row of teeth; these are sent off to the dental lab where your aligner trays are created. This can take anywhere from two to three weeks.
Once they're all ready, you'll return for a follow-up appointment to receive them. Your dentist will ensure that they fit you properly.
For this process to be successful, you must wear your trays for at least 22 hours a day. You'll also need to attend routine checkups so your dentist can monitor your progress and provide you with a new set of aligners.
When your treatment ends, you may need to wear a retainer (typically at night) to ensure that your teeth don't shift.
Are you seeking Invisalign near you? If so, The Dentists at Northgate have got you covered! We offer this treatment to patients both new and returning. Our amiable staff is here to help you however we can. Call or head over to our website today!