Many people become anxious when they visit the dentist. Luckily, our practice provides nitrous oxide in North Edmonton to ensure you are comfortable during your visit. Sedation can help you feel more relaxed during your appointment. Contact our office to learn more about nitrous oxide today!
Nitrous oxide is the mildest form of conscious sedation available. It is a blend of nitrogen and oxygen that is administered through a breathing mask. The effects will immediately kick in once you start breathing in the nitrous oxide. This type of sedation is completely safe and effective. Once the mask is removed, the effects of the sedation will immediately stop. In addition, there are no side effects afterward. The procedure is also painless as the sedation is not administered through a needle.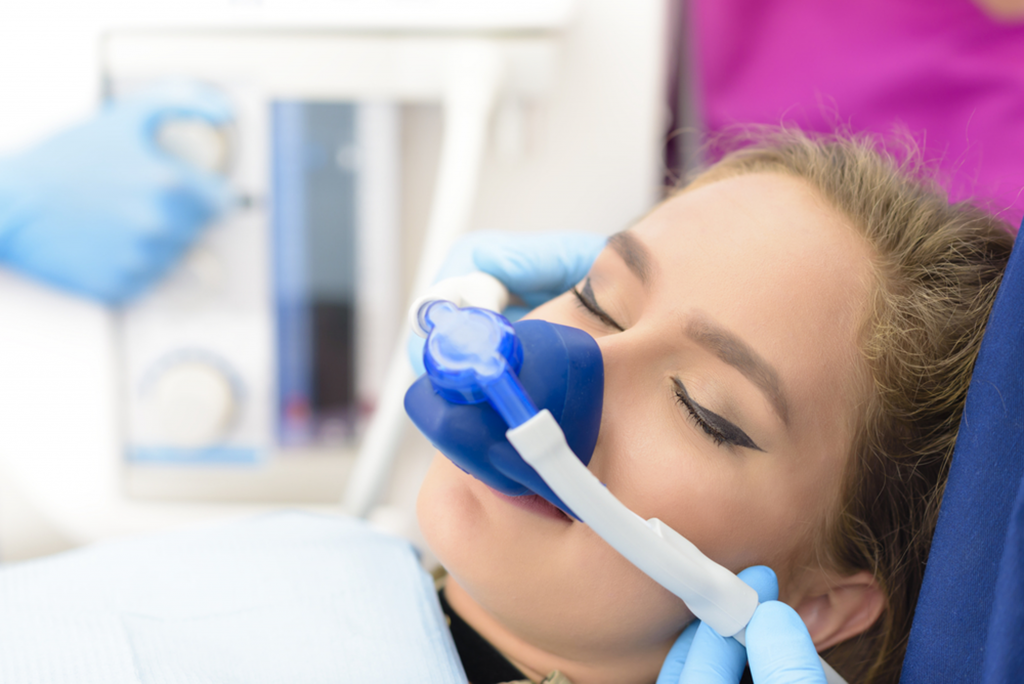 Who Can Benefit from Receiving Nitrous Oxide?
Many patients can benefit from receiving sedation. While it is commonly administered for patients who have dental anxiety, other patients in the following scenarios can also benefit from receiving nitrous oxide:
Those who have a strong gag reflex
Those who are looking to receive multiple procedures in a day
Those who have difficulties sitting still for long periods of time
Those who have a low pain tolerance
Searching for Nitrous Sedation Near You?
If you're looking for a way to make your dental visits a little more comfortable, nitrous oxide might be the right solution for you. Our practice provides nitrous oxide in North Edmonton to ensure you have a positive and relaxing dental experience. Contact us to learn more today!